About Us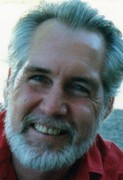 Founded by Jim Box in 1971, Aquarius Air Conditioning began as a small air conditioning and heating company that performed both HVAC repairs and replacements in Southwest Houston. During the 1970's Aquarius continued to grow in the ever expanding southwest Houston market. It was during this time that additional technicians were hired to cover the growing service demand of customers from both the Houston and Sugar Land/Missouri City area.

During the late 80's and early 90's many customers expressed a desire to have a company that could not only perform heating and air conditioning repairs and improvements, but those of plumbing as well. So, Aquarius Air Conditioning became Aquarius Home Service with the addition of plumbing and appliance repair.

In the early 1990's, Jim asked his son-in-law, Peter Haselow, to join Aquarius where he began an extensive hands on training program that eventually led to Peter's purchase of the company when Jim decided to retire.

Licensed in heating and air conditioning, as well as plumbing, Peter has been able to guide the Aquarius team with his strong commitment to customer service and integrity. He and his team know that Aquarius customers appreciate the fact that it is a small family owned company that prides itself on knowing each and every customer. At Aquarius Home Service, you are not just another number which is evident in the company's longevity and customer satisfaction. Featured as an American Standard Customer Care Dealer and listed as an Accredited Business with the Better Business Bureau, Aquarius Home Service is proud to meet and exceed customer's expectations; and with the continued support of the Aquarius family of customers, we hope to do so for another 40 years!





---