Cooling


Aquarius Home Service is a proud seller of American Standard and Ameristar cooling solutions. Talk to our professionals today about which product is right for you.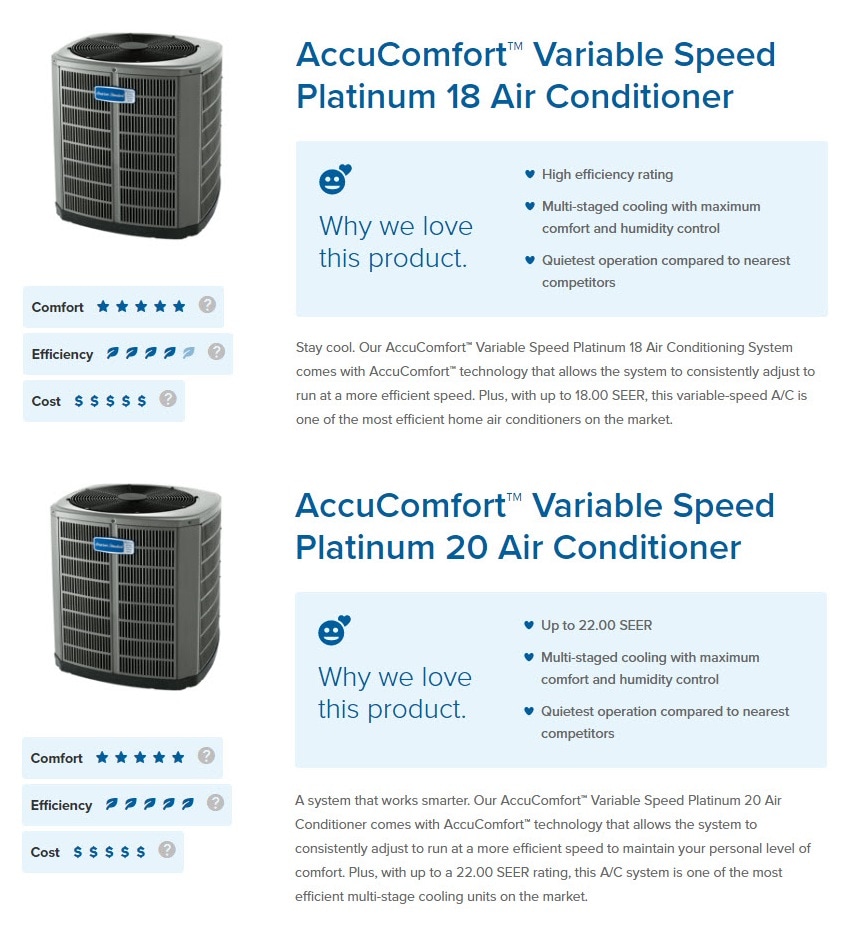 ---
​AccuComfort™ Variable Speed Systems
Acculink™ communicating control board
Maintains consistent comfort and efficiency by powering the compressor and controlling communication between all components of the system.

Duration™variable speed compressor
Automatically makes constant, minute adjustments to avoid temperature swings in your home and maintain consistent comfort and optimal efficiency.

Compressor sound insulator
Reduces operating noise for a quieter home environment.

All-aluminum Spine Fin™ coil
An exclusive design makes it extremely efficient at transferring heat, and highly resistant to corrosion.

Durabase™ basepan
Built to resist cracks, rust and corrosion.

Variable-speed fan motor
Adjusts speed based on cooling and heating requirements for high efficiency and quieter operation.

Simplified two-wire connection
Offers easier installation, reducing the need for structural modifications.
​
Heavy-duty steel louvered panels
Protect the coil from dirt and damage while still providing substantial airflow.

Appliance-grade finish
Durable powder-painted louvers resist rust and corrosion, eliminate sharp edges and provide years of lasting protection.

SermaGuard™ rust-resistant screws
For corrosion resistance and longer life SermaGuard screws are Zinc-coated.